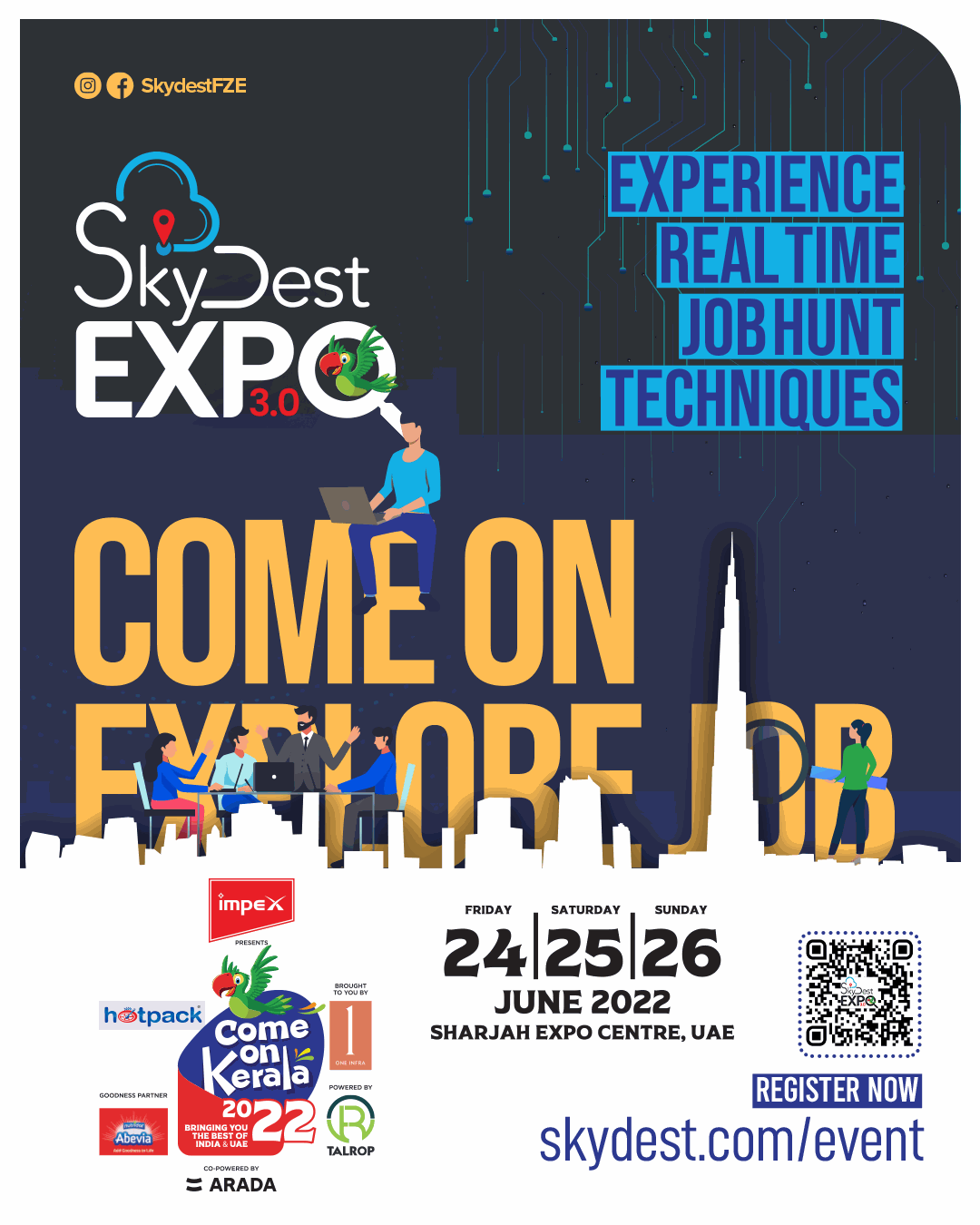 SKYDEST EXPO 3.0
Are you in the search of finding better sustainable Job pastures?
Be it getting a kick start in your career or be it a career upliftment- we have crafted the best pit stop.
SkyDest is proud to announce its Career Exhibition 3rd Edition - SkyDest Expo 3.0 in the most awaited 3 days mega event,
Come On Kerala Season 4
📍Sharjah Expo Center
🗓️ 24|25|26 of June.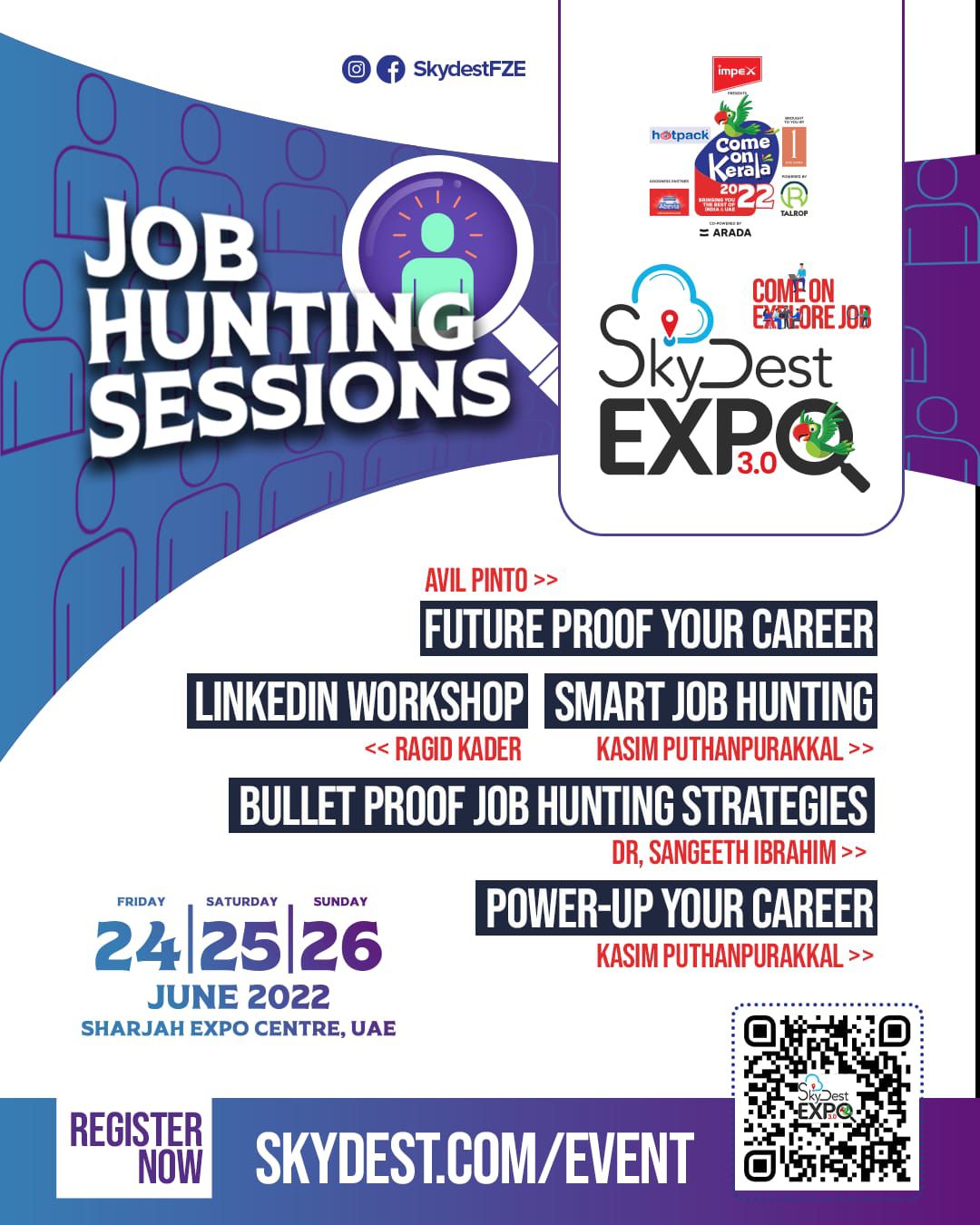 𝚂𝚔𝚢𝙳𝚎𝚜𝚝 𝙴𝚡𝚙𝚘 3.0 at
Come on Kerala 2022
comes up a wide range of job hunting workshops. Prominent trainers and professionals across UAE will handle various sessions which could propel the candidates ahead in the job markets.
Sharjah Expo Centre
🗓️ 24|25|26 June, 2022
Our Offers!





Our Offers
Beginner
Starter package